Plantain waffle recipes are the latest trend in plantain prowess online. Personally, I am always open to any suggestion to get rid of my overripe plantains. Overripe plantains can literally be used in multiple recipes even at their end of life.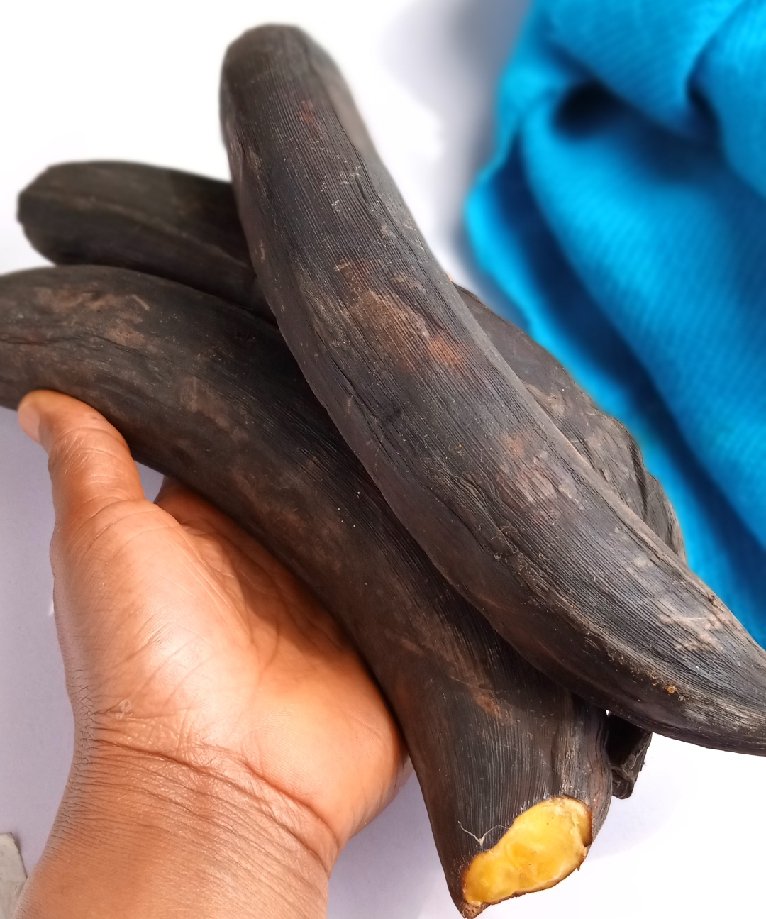 As plantains are healthi(er) carbs and can be used in a range of sweet and savoury dishes, it is making its way into various paleo, keto, vegan and vegetarian meal plans and diets. Plantain Waffles are a perfect addition to any meal plan because they can be eggless, flourless or milkless. You can literally make them however you like. My Caribbean inspired plantain waffles are made with a full can of thick creamy coconut milk, eggs and nutmeg.
What are Plantains
In my previous post explaining plantains, they are the stodgy cousins of bananas. Plantains are larger and tougher than bananas but most importantly contain more starch. The greater starch content requires that they be cooked before eating as opposed to bananas. In similarities, both plantains and bananas can have a long lifespan in your fridge, because they can be used at any stage of their ripping.
When are plantains sweet and ripe?
It takes about 10 – 15 days for a plantain to ripe from green to yellow to black. Light and heat are critical factors in ripening plantains, so you can speed up the process by limiting light (putting a brown or black paper bag) and/or increasing heat (popping them, in the microwave for about 5 – 10 minutes). Plantain accumulates a lot of starch during its development process and a starch-to-sugar metabolism leads to pulp softening and sweetening.
How to Make Plantain Waffles
For this recipe, you will need very overripe plantains in the blackened stage of the ripening process (as in the image above). Plantains are actually harder to marsh so, if a fork gets too difficult, chop it into bite sized cubes and use a mortar and pestle. Do not blend or use a food processor for this recipe as it changes the consistency. The batter becomes too runny with all that coconut milk. You will also need a waffle maker to cook up this batter. If you are not using a mini waffle maker, the batter does not flow to the edges of the waffle maker so you end up with rough-edges waffles.
Sweet Plantain Waffles Recipe
These creamy and fluffy waffles are made with plantains and coconut milk
🍜 Ingredients
1

Cup

Thick Coconut Milk

2

Large

Eggs

1

Large

Overripe Plantain

2

tbsp

Vanilla

1/2

Cup

Blackberries

4

tbsp

Sugar

1

tsp

Nutmeg

1(1/2)

Cup

Flour

1

tbsp

Baking Powder
🍰 Instructions
Pre-Heat your waffle maker

In a bowl mash the plantains with a fork or in a mortar using a pestle.

Add the sugar, eggs, coconut milk and Vanilla. Stir and set aside.

Add the flour, nutmeg and baking powder. Stir properly and set aside.

In another bowl, mash the blueberries with a fork and add to the plantain mix.

Stir to form a thick batter. Add some more flour to ensure a thick batter.

Use some light non-stick baking spray on your waffle maker.

Put 1 Large tablespoon of the batter in the waffle maker and cover for 3 – 5 minutes.

Repeat the previous step until the batter is finished.

Stack the waffles and top with butter or caramel syrup.